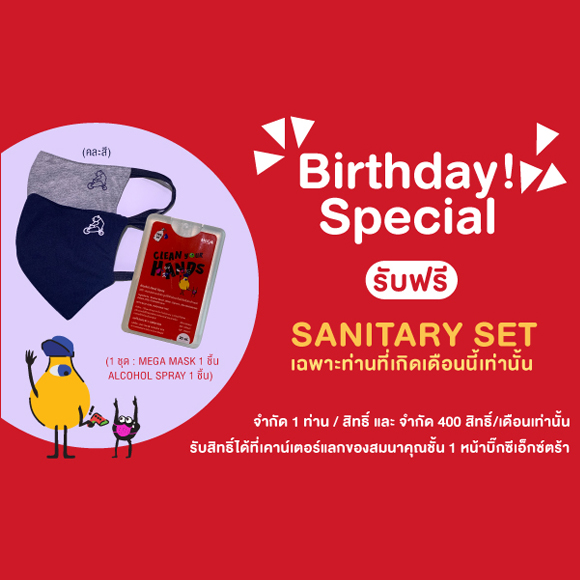 1. Special for this month Birthday privilege for Mega Smile Rewards member.
2. Please read Condition before redeem coupon, the coupon must use within 30 minutes, In case of redeemed code, coupon, discount and free product are not used, the company reserves the right not to compensate at any cases.
3. Limit 1 Privilege / Member , 400 privilege / month
4. Redeem at participating store during your birthday month only.
5 .Please redeem at Redemption Counter near by BIG C EXTRA Fl.1
6. Cannot be used with other discounts or promotions.
7. Screencapture or picture taken from mobile screen are prohibited.
8. The company reserves the right to change terms and conditions without prior notice.
9. Coupon cannot be exchanged for cash or changed .
10. For more information, please contact 02-105-1000"